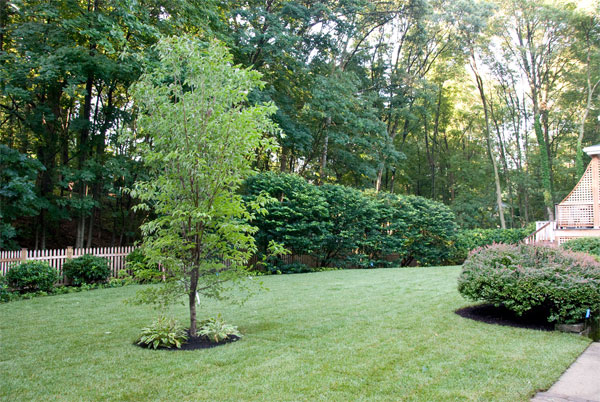 Ronald Maggio established his company full time in 1975. The services the company offers include landscaping, hydroseeding, rubbish removal, snow plowing, sanding, carpentry, irrigation systems, and most recently, mold remediation.
Complete lawn care and property management are his company's expertise. Consistency of quality, as well as prompt response, are an earmark of his company.
Ron takes pride in the quality of work performed, and can usually be found on the job. In 2011, Ronald Jr. joined the company full time and has been modernizing it. The business has been run and operated locally in Winchester, Ma. Going on 42 years in business, the company has been run by family. When you call us, you will most likely reach Janet, the co-owner, if she can't answer your question (which she usually can), then you will receive a return phone call quickly.
Recently, in March of 2016 we have acquired Derro Construction Co. We are now fully prepared to handle all drainage systems, sump pumps, pumps, battery backups as well as Humidex installations. We are looking forward to working with all of the customers that our cousins have acquired over the years! We will be celebrating 100 years of the Derro business in August of 2018!